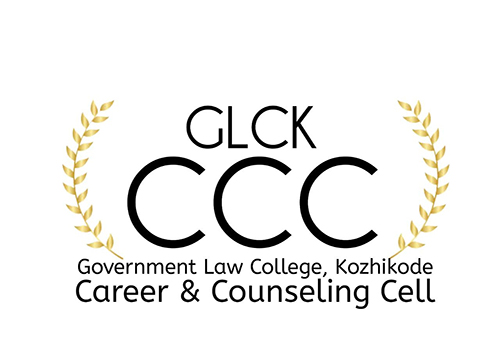 The Career and Counselling Cell (CCC)
The Career and Counselling Cell (CCC) of Government Law College Kozhikode organizes various programs guiding the students at the time of admission, introducing every new batch, to the college system with ample guidance classes from legal luminaries. Further, CCC also helps the passing out batch every semester, with multitude of classes about the legal opportunities available to them and preparing them for all the opportunities including higher studies after the course.
The Placement Cell

The Placement Cell of Government Law College Kozhikode functions to bridge the gap between the industry and academia in the legal sphere. It coordinates all activities that help the students with the requisite exposure and expertise required in the legal field. It assists every final year batch to find suitable job opportunities by systematically providing them a training cum-incubation session followed by the placement drive before graduation. It helps the representatives of the legal industry with timely assistance to encourage the maximum number of recruitment. The students also secure internship opportunities through its national and international network.